Calculating a budget estimate is essential before beginning your renovation project. Your budget estimate helps you plan and prioritize your spending.
You should speak to a general contractor to figure out how to calculate a budget estimate for a home renovation. Most of them. According to the parent market value of materials and labor costs, you may need to spend $10 to $60 per square foot on average.
They can help you recognize potential problems or costly surprises during the renovation process. From design to implementation, we'll give you up-to-date estimates here.
How to Calculate a Budget Estimate for a Home Renovation: A complete Overview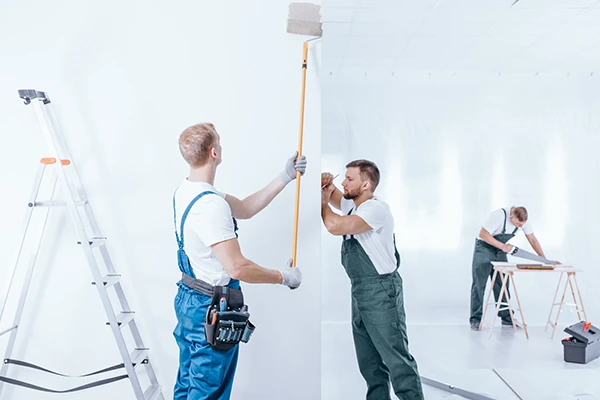 Calculating a budget estimate involves considering several factors, including the type of house, project type, labor costs, materials costs, and any other associated costs.
To sum up all the costs from an online calculator, we say you need to spend from 10 to 60 dollars per square foot on average. In general, renovating a house costs between $15,000 and $200,000.
We share here a chart from the National Association of Home Builders (NAHB) that shows an overview of different types of renovations and estimated costs:
Living area: 10% of the home's value
Standard Bedroom: 1 – 3% of the home's value
Primary bedroom: 13% of the home's value
Kitchen: 16% of the home's value
Primary bathroom: 7% of the home's value
Small bathroom: 5% of the home's value
Attic or basement: 10 – 15% of the home's value
Windows: 3 – 4% of the home's value
Siding: 3 – 5% of the home's value
Patio or backyard: 2 – 5% of the home's value
Roof: 2 – 4% of the home's value
When calculating a budget estimate for your renovation project, don't forget to take into account additional fees such as taxes
1. Select the Type of House:
Apartment
Condo
Single-Family (Detached)
Tiny Home
Farmhouse
French Country, and more
Apartment Renovation:
Apartment renovation involves updating finishes like flooring, painting, and cabinetry. New windows and doors can also help improve insulation and reduce energy costs with apartment renovations. Plumbing and electrical upgrades might be necessary when installing new appliances or fixtures.
Condo Renovation:
Flooring and paint are still key elements in a condo renovation project. You also need to consider soundproofing between shared walls if possible. Investing in energy-efficient appliances may also be beneficial to decrease your monthly utility bills over time.
Single-Family (Detached) Home Renovation:
For a single-family detached home, renovations often involve opening up walls or remodeling kitchens and bathrooms. You may also focus on energy improvements by replacing inefficient windows or doors with newer models.
Tiny Home Renovation:
Tiny home renovations are challenging due to their limited size compared with conventional homes. So you need to plan carefully must beforehand to maximize available space. Organize furniture so that it maximizes space while looking stylish by updating counters and cabinets.
Farmhouse:
A farmhouse renovation can involve adding dormer windows to the roof or cladding the exterior with wood paneling. Other renovations include adding shutters to windows, replacing the siding, and replacing the old front porch.
French Country:
Much like any other home style, this will require upgrading appliances, cabinets, and hardware for more ornamental options. You may need to install new crown molding and baseboards. A subtle accent like wall sconces or candelabras can add an extra touch of French country style.
2. Types of Projects:
Exterior Renovation:
Painting, stains, roof and siding replacements all fall under exterior renovations. The landscape may also be necessary to enhance the overall aesthetics and functionality of the exterior.
Depending on the size and complexity of the project, estimating its cost may require the input of multiple specialists or contractors ranging from carpenters to electricians.
Interior Renovation:
False ceiling designs can add great character to any room and create a more visually appealing space. Renovations to the interior of your home also require flooring. Flooring options include hardwood floors, tile floors, vinyl plank flooring, laminate flooring, carpeting, etc.
Choosing the right color scheme can drastically change the look and feel of a room, making it warm and inviting or cool and modern. When selecting paint colors for your walls, consider how you want to use the space.
Think about how much natural light each room gets throughout the day. If it's minimal, you may want to avoid dark hues to make the space look brighter and airier.
A bright yellow in an office might stimulate productivity. At the same time, a pale blue in a bedroom might create a relaxed atmosphere for sleep. Green represents growth and nature, while red might make people feel energized or overwhelmed.
You should install wiring safely. Lighting can create ambiance, but only a qualified electrician who knows local building codes can do it safely. You should also pick your plumbing fixtures carefully.
Choose up-to-date fixtures that match the style of your home to enhance its overall look. If you're sticking with older models, consider refurbishing them instead of replacing them outright.
Can You Renovate a House in 3 Months?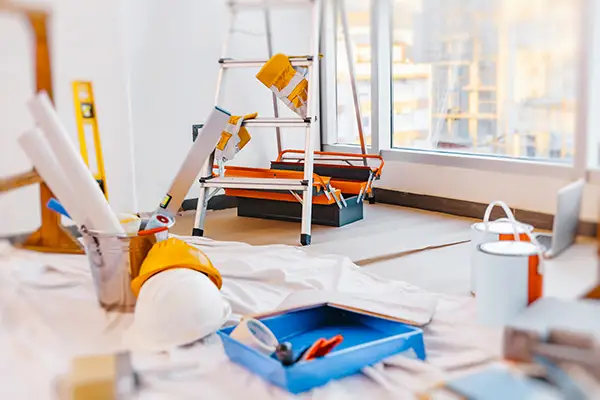 Depending on the scope and complexity, you can renovate a house in 3 to 9 months. Renovation projects vary in length based on how much work needs to be done and the type of renovation.
Generally, renovations such as painting walls and making minor repairs can be completed in as little as 3 months. And more extensive projects, such as remodeling bathrooms and a kitchen, may take up to 9 months or longer.
Factors that affect the duration of a renovation project include the size of the home, access to materials, number of contractors working onsite. Weather conditions and the experience level of workers have an impact as well.
Which is Cheaper To Renovate or To Build a New House?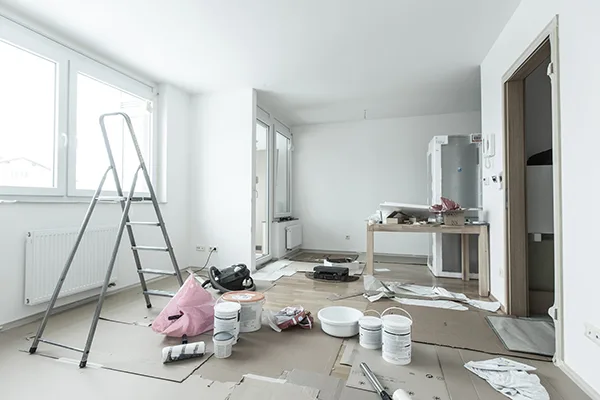 Renovating an existing house is generally cheaper than constructing a new one, as materials and labor costs are often lower. You can replace carpets or paint walls for less than $200 if you need a minor repair. A major construction project, such as underpinning, can cost as much as $100,000.
Building a new home, the homeowner can have its advantages too. A new home may be more energy efficient, with better insulation and ventilation systems than older homes. It could lead to long-term savings in energy bills over time.
Now you know how to calculate a budget estimate for a home renovation. Get in touch with professional contractors and tradespeople, such as carpenters and electricians. They can help you make the most of your renovation project and create a space you'll be proud to call home.
How to Calculate a Budget Estimate for a Home Renovation?