Building your own home is an inspiring decision and rewarding process. However, there are many things you need to know even before you start the building process.
If you've decided to build your own home, then take a look at the following post and the information we have put together for you. We will cover what you will need to consider, from the first steps to the building process. Keep reading to find out more.
Building a Custom Home: What You Need to Know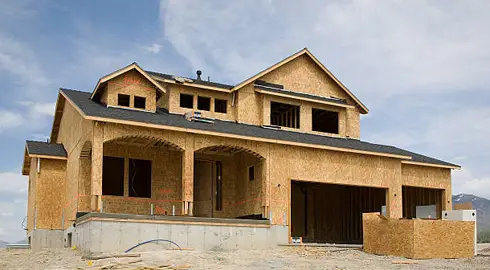 You can build your own home and enjoy the experience. Buying a new home allows you to choose your perfect location and design without the hassle of purchasing an existing home.
Of course, everyone can't afford to build their own home. Moreover, it takes a lot of hard effort and dedication to see a project like this through to completion. But if you're up for the challenge, there are a few things you should keep in mind.
Choosing the Right Location for Your Build
One of the first decisions you will need to make regarding your home build is choosing land to build on. Not only will you need enough space, but you will need to look into whether the land can be built on and whether it already has planning permission or whether you will need to apply for it.
You also need to consider elements for your own lifestyle and what you're looking for. For example, if you have children, are there schools nearby? Are there transport links for commuting? If you want a countryside setting with nice views, will the land you're buying provide this?
If you're aiming for your home to be in a secluded country space, is there a risk of future developments being added around your site in the future? If you think the property you're building isn't going to be your forever home, then you need to make sure it will be possible to sell it in the future.
Sometimes properties that are too tailored to your individual wishes could prove difficult to sell when you choose to move on.
Site Surveys
Inspecting the land, yourself and with a surveyor will help you find out whether it's appropriate to be built on. Things such as local wildlife, ground type, and health and safety can all affect a site and whether it will be approved for planning permission.
Following a professional survey, you will be given a report listing any potential issues with being able to build on the land. What planning permission and regulations you will need to follow legally.
It will also tell you where your boundary lines officially are, so you can then better design the architecture of your home and garden spaces around this.
Choosing Contractors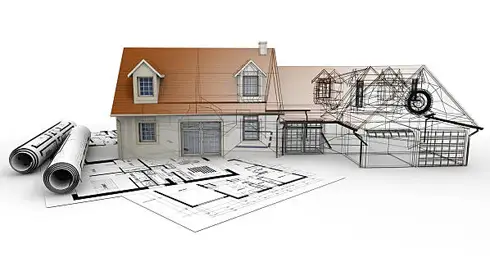 When it comes to choosing contractors, it will benefit you to take your time and be extremely picky with who you choose to carry out the work. Good contractors will affect the quality, speed, and experience of building your own home, whether in a positive or negative way.
Try and find contractors that have been used by people you know for similar projects so you can get a first-hand reference of their work. If this isn't possible, then do plenty of online research and look into lots of reviews from previous customers.
Make sure the contractor you choose has all the right licenses to work and is fully qualified. Ideally, they should have plenty of previous experience working on similar projects.
Self-Build Insurance
Having self-build insurance in place can help to protect you when building your own home and further down the line. A self-build warranty, such as the one provided by Buildsafe, gives you 10 years of coverage with a range of different coverage options.
Having this insurance in place will help to take some of the stress out of your self-build, meaning you are free to concentrate on other aspects of building your own home.
Budget Planning
When managing your own self-build project, you will need to create a detailed and strict budget plan to follow from the initial stages through to completion. Work with your contractors to establish overall estimated costs and list as much as you can into your budget plan.
Even the final steps such as decorating and styling the interior should be included. If you have a budget plan in place, you are far more likely to be able to successfully complete the work and achieve the home you're hoping for.
Try not to be too ambitious with your self-build, be realistic about what you can afford. Try and find areas where you can save money and search for budget versions of features for the home.
At times it is worth buying the more expensive option if the quality will affect aspects such as structure or the overall look of the build, but sometimes the cheaper option can be just as effective.
Have a Contingency Budget in Place
As well as your main budget, you should make sure to set aside a contingency fund for emergencies such as repairs, unexpected costs, and running out of budget. This should only be used if completely necessary to complete the build and should not be used for unnecessary luxuries.
The contingency budget set in place can vary from person to person, but generally, it should be around 10% of your overall budget for the plan.
FAQs:
Q: Is It Cheaper to Build Your Own Building?
In comparison with the average building cost, constructing your own home is not cheaper. The initial investment is high, and there are many hidden costs that can add up over time. You need to factor in the cost of materials, labor, permits, and inspections.
Q: What is the Cheapest Type of House to Build?
Ranch homes are one of the most popular home styles. They are relatively simple to build and can be constructed quickly and efficiently. Ranch homes also tend to be very affordable, making them a great option for first-time homebuyers or those on a tight budget.
Q: How Long Does It Take to Build a New House?
The answer to this question depends on a number of factors, including the size and complexity of the house, the weather, and the availability of workers. In general, it takes 7 to 8 months to build a new house from start to finish. However, delays are often unavoidable, and it is not uncommon for a house to take six months or longer to complete.
Q: Do New Build Houses Lose Value?
As soon as you turn the key in the door, the value of a new home or apartment will depreciate. There is a tendency for a newly built house to lose up to 10% of its value as soon as it is completed. Because you used new materials and the latest construction techniques, your new home will be worth less than an existing home.
Conclusion:
When you are dreaming of building a new home our outlined tips will help you avoid any stressful mistakes. Always have a professional surveyor check the land to make sure it is appropriate for building on and consult with them about what permission you may need in order to do so.
Take your time and find ones that are qualified and have experience with projects like yours. When it's all said and done, you'll have the satisfaction of knowing that you built your own home with your own two hands. After all, this is your dream home we're talking about.
Building Your Own Home : 6 Things You Need to Consider